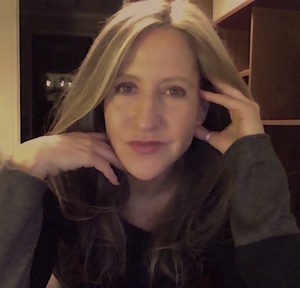 AMY DEVRA GOSSELS
CASTING DIRECTOR & PRODUCER
With an abiding love for the arts, Amy knew from an early age that she was destined for a career in the creative realm. Her passion for the arts deepened as a semiotics major at Brown, where she focused on theater arts and film theory. Soon after graduating, Amy moved to New York City to pursue a career in film and began working as a producer and subsequently, a casting director. In 1995, she launched her company, Amy Gossels Casting, which has maintained its reputation as one of New York's most highly respected, sought after and cutting edge casting offices for more than two decades.
Amy Gossels Casting provides full service casting as well as consulting services for clients seeking union, non-union and real people talent for every type of production, including film, television, commercials, new media, live events, voice over, and print. While Amy focuses primarily on principals casting, her associates are happy to handle featured and background talent needs when their schedule permits.
As founder and head casting director at Amy Gossels Casting, Amy has cast principals for more than 1500 commercials, promos and branded content pieces, including numerous CLIO winners, in addition to more than 100 film and television principal casting credits. Amy has also served as a producer for more than 20 of the films she cast.
For a detailed list of clients and projects, click here.
Notable film casting credits include Something's Gotta Give and Godfrey Reggio's Visitors and notable short film casting and producing credits include Academy Award Winner Zen and the Art of Landscaping; notable television casting includes Comedy Central's The Daily Show with Jon Stewart, The Daily Show with Trevor Noah, Night of Too Many Stars, VH1's Big Music You Oughta Know and HBO's Last Week Tonight with John Oliver.
For a complete filmography, click here.
While the team at Amy Gossels Casting regularly works with big budget projects, they are extremely resourceful when it comes to smaller budgets and always find creative solutions that work within their client's budget. They make it their mission to go above and beyond and surpass their clients' expectations, delivering outstanding talent of every kind to ensure their production will shine.
To read testimonials from director and producer clients, click here.
On the educational front, teaching has always been another one of Amy's passions. She dedicates a great deal of time and energy towards developing and leading educational programs at prestigious organizations including the SAG-AFTRA Conservatory and Foundation and also offers private coaching and her own workshops by invitation. One of Amy's specialties is teaching breakthrough on-camera technique. Her workshops focus on helping actors elevate their audition skills while empowering them with key industry insight to advance their careers. The opportunity to work with actors and contribute to their success is one of Amy's greatest joys.
To read workshop reviews and testimonials from actors, agents and managers, click here.
For information about upcoming workshops, the following email address is dedicated to workshop related correspondences: amygosselsworkshop@hotmail.com
To learn more about the important organizations that Amy is pleased to work with on a pro bono basis, click here.